English Article
Faith Life | "太雛有道 Godspell": A Pinnacle of Hong Kong Musical Translation, Interpreting the Journey of Young People Exploring Life
In a perplexing, fragmented city, Jesus returns, hosting a grand feast. Through songs, dances, parables, and biblical stories, He helps the lost generation rediscover life's vibrancy, contemplate its meaning, and find their own path. Are you among the lost?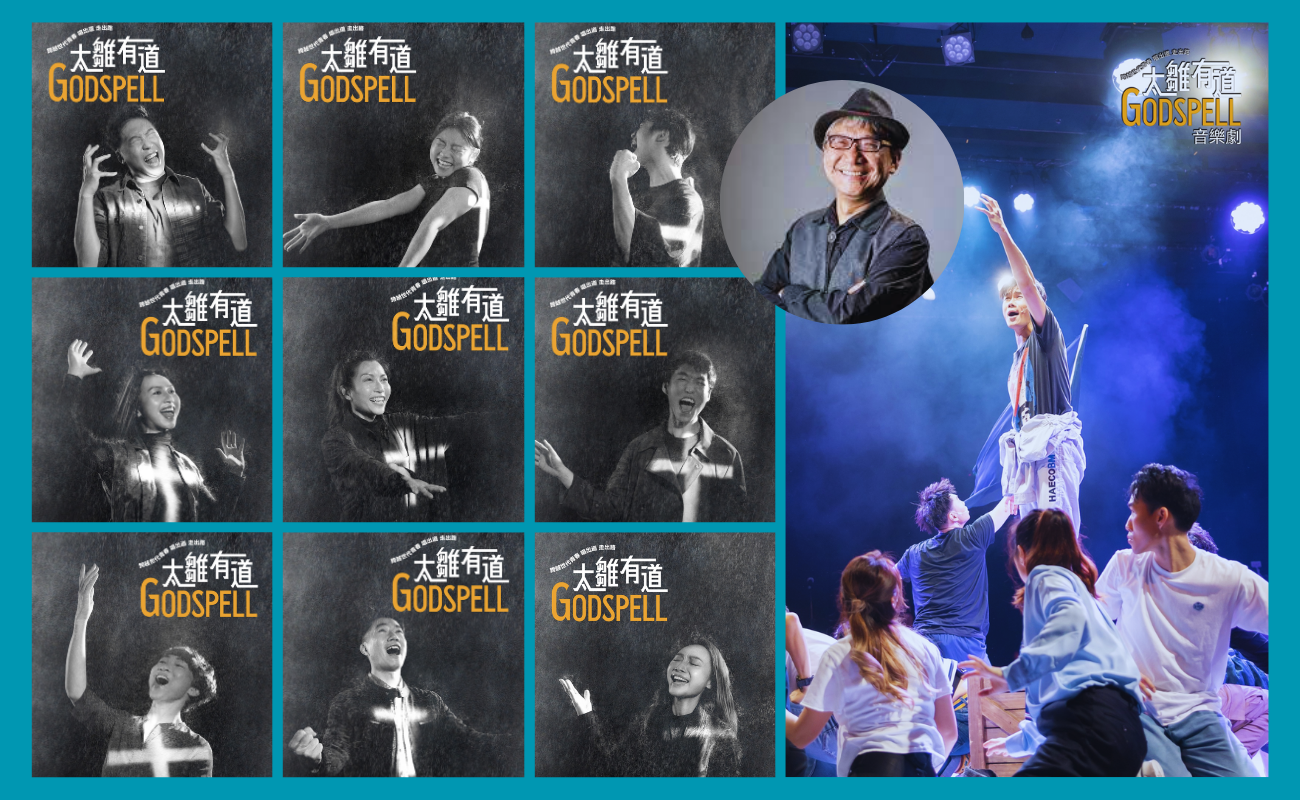 Last Saturday, our family went to watch a musical. In this production, our daughter's drama teacher also had a role. Prior to the show, I only knew that it was a musical related to Jesus Christ, but little did I know it was actually the renowned Broadway musical "Godspell," which has been performed for half a century around the world.
Throughout the performance, I couldn't help but exclaim, "Amazing!" I was surprised that a musical drama based on the Gospel of Matthew from the Bible with many dialogues taken directly from the scripture could be so captivating. In just two hours, the miracles and stories of Jesus Christ were vividly presented before the audience. The difficulty of this was immense: the nine actors had to dance, sing, and memorize their lines from the scripture (with no room for error) all within a small theater without a break, demanding intense mental and physical stamina.
This all-Cantonese (Guangdong dialect) version of "Godspell" is titled "太雛有道 Godspell" and is the first-ever Chinese translation. As it turns out, this production was the long-held dream of director Jacob Yu.
When Director Jacob Yu was in the United States in the early 1980s, he had the opportunity to watch this musical for the first time at a dinner theater, which left a profound impression on him. He excitedly and happily recalled, "At that time, I really wanted to produce this show, but it was the early 1980s, and I was still learning and not yet mature in many aspects. However, I bought a cassette tape on the spot and listened to it non-stop after returning home, always keeping the idea of producing this musical in my heart."
Although Director Jacob Yu has many years of experience in creating translated plays, producing this classic musical was indeed extremely challenging. The original score already had high demands on the actors, and translating it into Cantonese and performing it in Cantonese made it even more difficult. He believes that many young people in today's Hong Kong society are struggling in confusion, trying to find their own path. Therefore, this is the perfect time to introduce this play. The Chinese title of the play is "太雛有道 Godspell," with "雛" meaning young people.
"What I want to convey is whether there is a path for young people today. How should they move forward? Do they have a choice? I think this play is well-suited for Hong Kong's current environment," said Director Jacob Yu.
After watching the entire show, I believe this is a musical that stays true to the Bible. Although the play is interpreted through modern methods, each story from the Gospels preserves the truths they aim to convey. For Christians familiar with the life of Christ, none of the stories will feel unfamiliar or dull; instead, they will gain a deeper understanding and appreciation for the messages within. For non-Christians, even those who are not familiar with the Bible, they will not find the plot incomprehensible, nor will they feel as if they are being preached at about Jesus. Instead, they can resonate with the real-life issues and human nature explored in the play.
I think this is a musical that will not disappoint its audience. After the performance, there was a Q&A session with the director, actors, and the audience. One gentleman stood up and said, "I have seen other versions of 'Godspell,' but I think this version, '太雛有道 Godspell,' is the best one. I hope it will not only have 19 performances but continue to run, allowing more people to appreciate it."
There are still a few shows left before the completion of the 19 performances. I, too, look forward to seeing '太雛有道 Godspell' continue in the future.
Performance dates and times:
April 6-9 (Thursday to Sunday) 8PM
April 7-9 (Friday to Sunday) 3PM
Venue: Tsuen Wan Town Hall, Cultural Activities Hall
https://www.urbtix.hk/event-detail/9619/
~The End~
This article has been translated by ChatGPT-4. The original text was in Chinese.
---
Thank you for reading this article! 😊
We hope you enjoyed the content and don't forget to share your takeaway with your family and friends!
Share this article
Welcome to collect the Writing NFT of this article to show your support for the author. Thank you.